FANN Event at Sebastian River Farms
12/09/2021 10:30 AM - 02:30 PM ET
Admission
Location
Sebastian River Farms
5955 82 Ave
Vero Beach, FL 32966

Description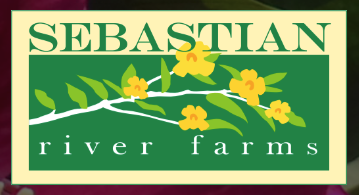 Hosted by by Sebastian River Farms
DEADLINE: DECEMBER 6 FOR LUNCH. IF YOU REGISTER AFTER DEC. 6, PLEASE PLAN TO PACK YOUR OWN LUNCH.
This FREE event is open to all industry professionals and FANN members. FANN's official Annual Membership Meeting occurs during lunch.
Meet FANN members and other horticulture, landscape & environmental professionals from around Florida.
Learn about tree grades & standards, including changes coming in the new edition, and see demonstrations related to planting and pruning big trees.
CEUs for ISA arborists, FNGLA certified professionals AND Landscape Architects (1 optional). FOR CEUs: separate registration required.
SCHEDULE
10:30am – check in, get badge, socialize
11:00am – TOUR, riding tour of farm led by Jess Lummus & crew
12:30pm – LUNCH with short announcements constituting FANN's Annual Membership Meeting
1:30pm – Continuing Education Class (CEU) class: Growing & Planting Big Trees with Jess Lummus - FOR CEUs: separate registration required.
LOCATION: 5955 82 Ave, Vero Beach FL 32966
COVID PRECAUTIONS: OUTDOOR EVENT. VACCINATION RECOMMENDED, SOCIAL DISTANCING. Bring a mask just in case.
Sebastian River Farms is giving away FIVE 15-gallon trees as door prizes!
MORE ABOUT OUR HOST
Sebastian River Farms is a Cypress member of FANN. Jess Lummus is Sebastian River Farms Sales Manager and current Director at Large on FANN's board.
Sebastian River Farms grows about 75 species/varieties of trees and shrubs on about 400 acres. Other areas of the 600 acre farm are devoted to citrus production.
The farm annually produces over 100,000 trees for landscape contractors throughout Florida and beyond. They've been shipping near weekly truckloads to Texas since Winter Storm Uri.
About 1/3 of the species they grow are Florida natives and over half of their total production volume is native.
Jess has spent the last five years in Florida, working to learn the nursery production side of our green industry, and is keen to learn more about native plants, particularly native trees and shrubs that Sebastian River Farms could be growing. Jess plans to restore an existing wetland area on the farm and experiment with new native species introductions.
More about Jess: Jess designed and managed the installation of large landscapes for years in Washington and Colorado, including the estates of billionaire Bill Gates. She has been landscaping since she was in high school and spent years working for Rocky Mountain National Park before going to college to study the art and science of horticulture and design, obtaining her B.S. in Landscape Horticulture and Design at Colorado State University.
FANN is licensed by FL DBPR #0005309 to provide continuing education for landscape architects